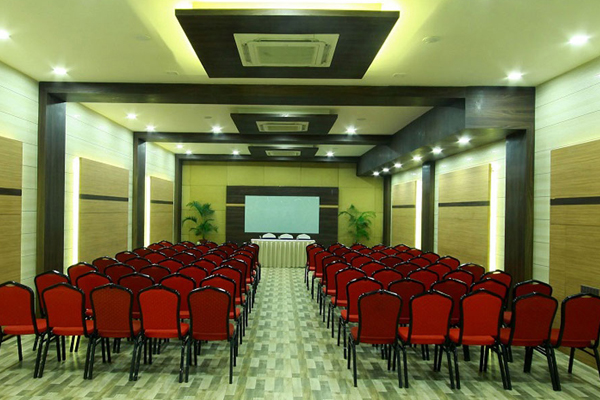 Banquet Party Package
Banquet Party Packages at Hotel Excellency Bhubaneswar are specially designed to make your event memorable forever. May be for which purpose you are organizing party, for entertaining colleagues, for family dinners, for business meetings, for wedding receptions or any other business or personal events, to take it optimum level is our solo Moto, we put our best to make your event successful.
The Excellency Hotel tastefully appointed dining and meeting rooms afford the ideal location for your event. Our highly professional banquet coordinators will assist you in Planning and executing every detail of your events, whether for 20 or 800! We take great pride in serving you and your guests with Excellency Hotel standard of Excellence. Please select from the packages below according to your requirements.
Business Meetings & Presentations
We understand the importance of business meetings and we try our leave best for the successful completion of your business meeting. For any kind of business meetings and presentations we arrange all necessary things like projector, system and others. Also our professional technical staffs help you in each and every step.
Family Re-unions
In the race of life, sometimes we neglect our family, so we specially focus on Family Re-unions Packages in our Banquet Party Packages with the aim to provide a conventional environment for your family Re-union. That helps you in increasing love and affection within your family.
Birthdays & Anniversaries
For Birthdays & Anniversaries type special occasions our Banquet offers excellent rocking atmosphere where you can enjoy with your friends and family within an authentic budget.
Marriage & Receptions
For Weddings is an most important function in every peoples life, especially in India where marriage is not just happen between two persons, here two families combined with each other forever. So our Banquet offers special package for Weddings, whether it will be 20 to 800 pax
To know more about Banquet Party Packages and associated pries please communicate with our support team.
Make A Query